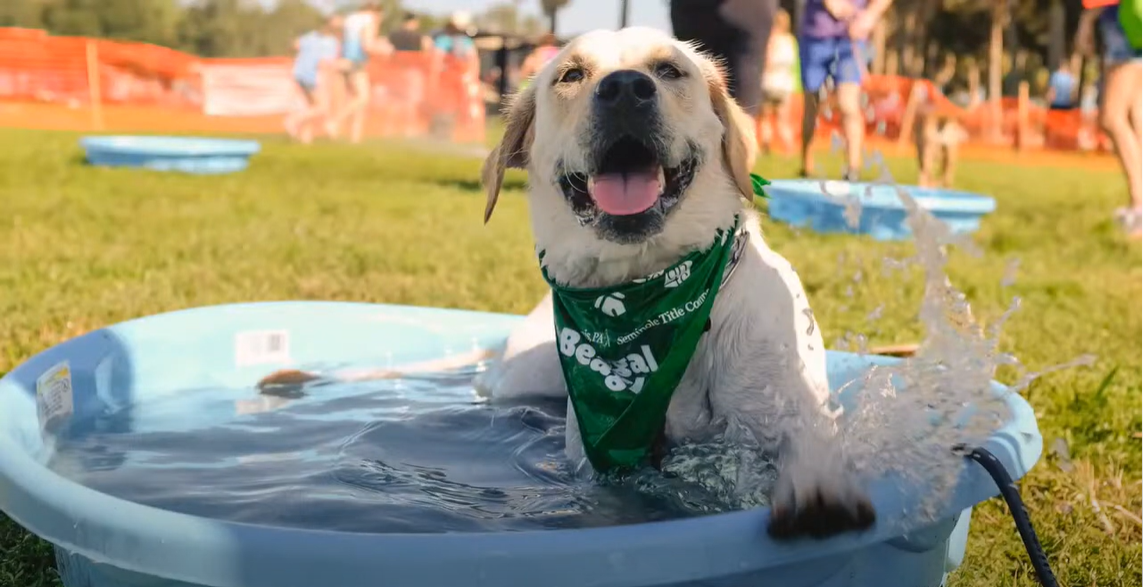 Left to Right: 2007 SPCA Pet Walk, 2008 SPCA Pet Walk, 2009 SPCA Pet Bowl, 2019 Seminole Pow Wow Festival & Parade, the 20th Annual Pinellas Park Chili Blaze and the 2018 SPCA Tampa Bay Pet Walk​.
The Legal Beagles were named in honor of Bonnie Beagle (1991-2001), owned by Faye M. DeLoach, wife of title company co-founder Dennis R. DeLoach Jr. Over the years, our team has participated in many SPCA Tampa Bay and title company and law firm events.
Join or Donate to our Pet Walk Team
Attorney Rep DeLoach of DeLoach, Hofstra & Cavonis, P.A. is a former long-time board member of SPCA Tampa Bay and has been supporting that organization since he was 5 years old as seen here wearing his St. Pete SPCA t-shirt and cowboy boots in 1979! His father, Dennis R. DeLoach Jr., was on the board at the time. Rep's wife and Director of Marketing, Simone DeLoach, also served on the Board of Directors as well.
Did you know you don't need an actual Beagle to be a Legal Beagle? These furry friends of the firm come in all different shapes, sizes, types and breeds. Check out our Legal Beagles here: ​
View Photos of Our Legal Beagles
Interested in Joining the Legal Beagles?
If you would like to join our team or have questions about upcoming events, fill out the form below!